...Zimbabwe Photos...
Tammay and I walked across the road bridge at Victoria falls, crossing from Zambia into Zimbabwe.
---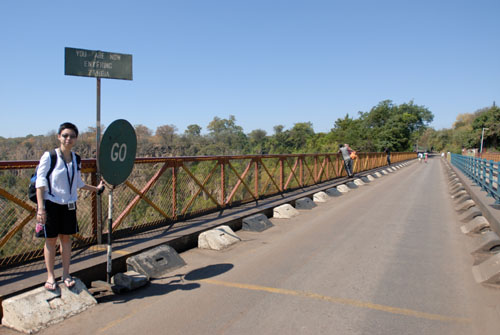 The Victoria Falls Bridge
---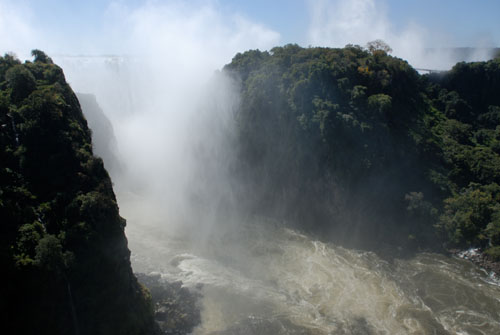 The Victoria Falls
You can just about make out the falls through the mist.
---
Bungee Jumping
Half way across the bridge there was a little hut and these three guys were trying to convince tourists to try bungee jumping. Would you trust these jokers?
We then walked back into Zambia.