...San Francisco Photos (2000)...
25th February. I flew from Sydney to San Francisco where I met Tammay.
---
The San Francisco Trams
Tammay catches a ride on the Powell & Hyde.
---
Lombard Street
San Francisco's Lombard Street has earned the nickname of "The crookedest street in world". It isn't hard to see why!
---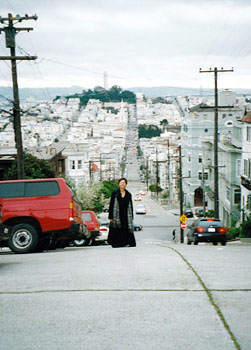 Filbert Street
Tammay on Filbert Street. With a gradient of 31.5% it is one of the steepest streets in the world.
---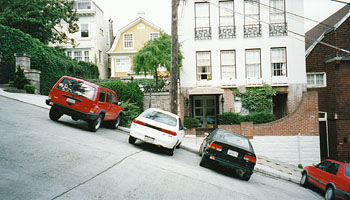 Filbert Street
This view of Filbert Street really shows how steep it is.
---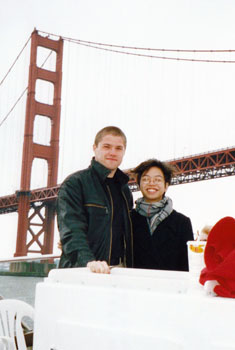 San Francisco Bay Boat Trip
Tammay and I took a boat trip around San Francisco Bay. It was so cold!
---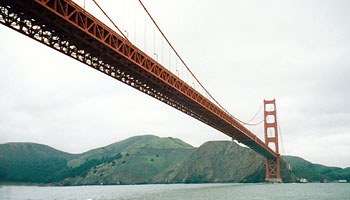 The Golden Gate Bridge
As part of the boat trip we passed under the Golden Gate Bridge.
---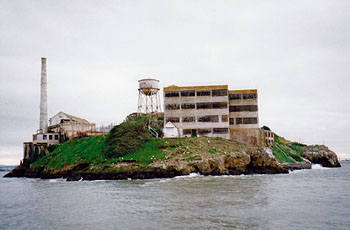 Alcatraz
We also sailed across to Alcatraz Island and had a tour of the famous prison.
---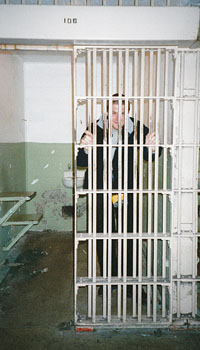 The Cells of Alcatraz Prison
I took a closer look at cell 106.
---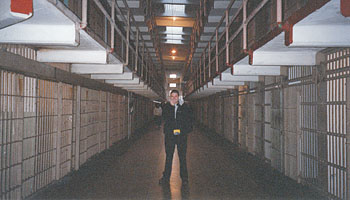 Alcatraz
---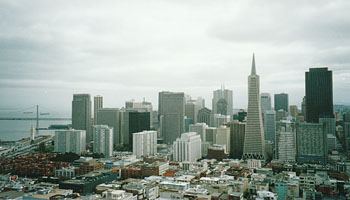 A View from Coit Tower
This is a view of downtown San Francisco (and the Trans America Building) from the Coit Tower, which is built at the top of Telegraph Hill.
---

A View of San Francisco from Twin Peaks
We then flew on to New York.