...Richard Price – Personal Homepage...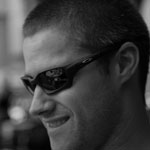 This site is mainly here for my photos but my research papers and PhD thesis are also available. All items can be accessed through the links on the left hand side of the page.
So long as you have JavaScript and Flash enabled, you should be able to see a selection of my favourite photos in my Photo gallery, arranged across 5 separate caterogies:
A wider selection of my travel photos can be found in my travel blog, organised by location. Many of the photos in the travel blog have been taken with my point & shoot cameras rather than my SLR.
If you need accommodation in the Brecon Beacons, take a look at Belvedere Bed & Breakfast.