…Thailand...
From Cambodia, we flew back to Bangkok but our driver wasn't waiting for us as planned - they thought our flight wasn't due to arrive for another 3 hours. After we threatened to hail a cab and charge them the fare they assured us they could get a car within 20 minutes and sure enough, they did.
The 3 hour drive to Hua Hin was also a bit of an experience. At one point we actually overtook an ambulance with its sirens running... something I found concerning for two reasons! We also passed this massive three headed elephant just outside Bangkok.
---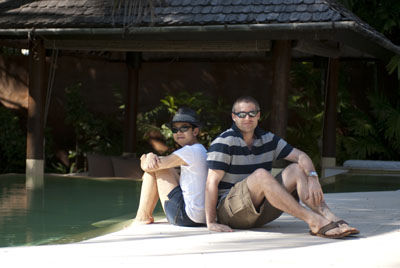 Our villa
Our days in Thailand were relaxed to say the least. A 30 minute stint in the gym followed by a good breakfast, then much of the day next to our pool doing a bit of reading.
---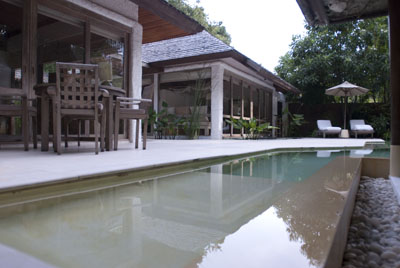 Our villa
We stayed in a Pool Villa Suite at the Six Senses Resort outside Hua Hin. Our villa was huge, with its own hot hub and pool.
---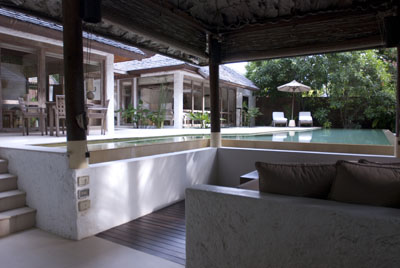 Our cabana
---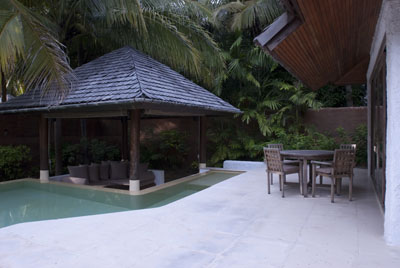 Our cabana
During the stay I managed to read Stephen Hawking's "The Grand Design" and most of Richard Dawkins' "The Greatest Show On Earth".
---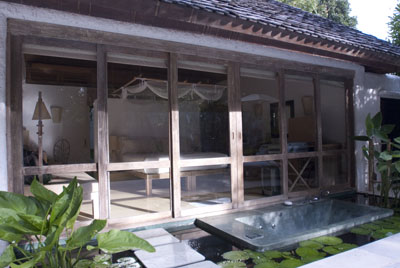 Our bedroom
…and the hot tub.
---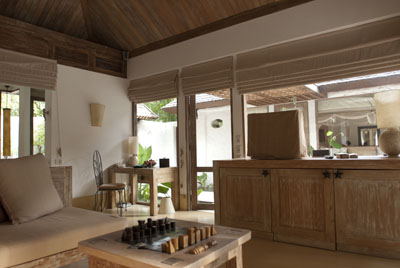 Our lounge
In addition to a bedroom, we also had a separate lounge.
---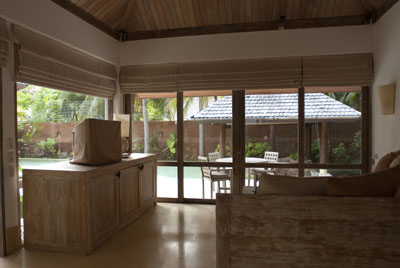 Our lounge
We watched a couple of movies in the evenings.... Well what else were we going to ask our butler to do other than get DVDs from the library? We had Dolby 5.1 setups in the bedroom and the lounge... but only I could have noticed they'd mixed up the centre and front-right channels. And yes, I had to fix it!
---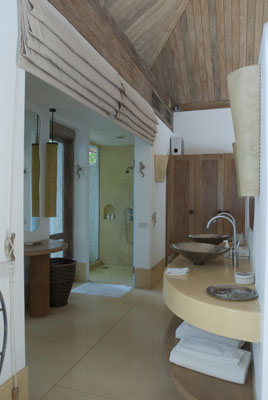 Our bedroom
---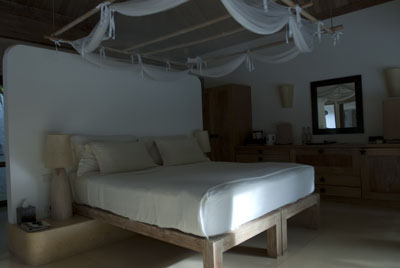 Our bedroom
---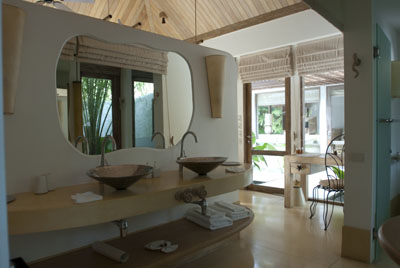 Our bedroom
---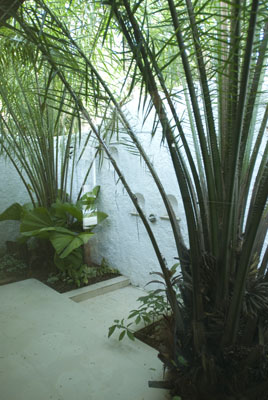 Outdoor shower
---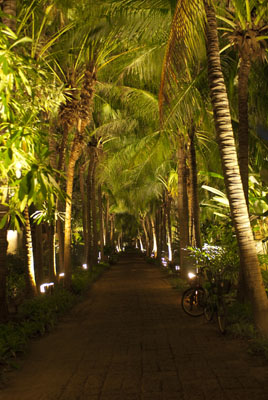 The resort
17:30 was the start of happy hour and a good reason for a few cocktails (or smoothies!) at the beach bar. We sat sipping our drinks, playing cards and browsing the WSJ House of the Day on the iPad.
---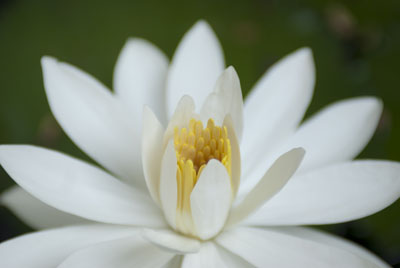 The resort
---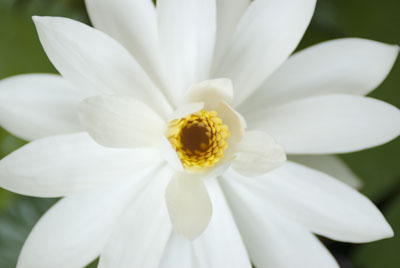 The resort
While in Thailand I took the opportunity to have some shirts and trousers tailored. Far cheaper than the tailor I'd previously used in Hong Kong, I began to feel a little bad at the number of times they drove us back and forth between the resort and Hua Hin (a 30 minute drive each way): once to pick the fabric, a second to try on a pair of trousers and a shirt and finally to drop everything off at our room. After my fitting we took the opportunity to walk around a night market in Hua Hin.
---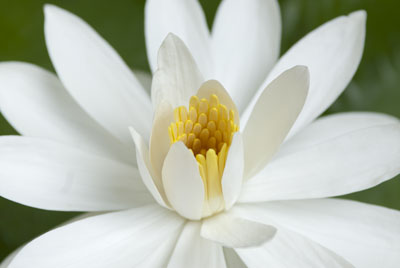 The resort
---
The resort
The food in the resort restaurants was surprisingly cheap. On Saturday night we had a complimentary Thai buffet with traditional dancers. The dancing was distinctly strange but we did get to watch a total lunar eclipse. It wasn't until near the end of the holiday that I discovered a delicious chicken curry dish. I'd normally steer clear of anything described as a "must try!" but in this case it was true.
---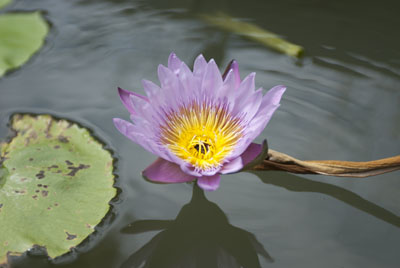 The resort
---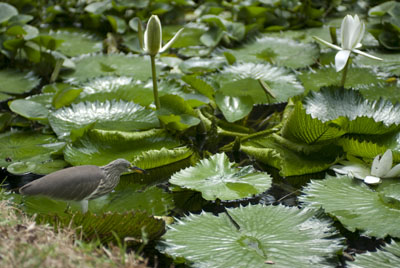 The resort
---
Breakfast
Saturday 17th. Our transfer from the hotel didn't leave until 6pm so we basically had a full day in the resort - thankfully we were able to stay in our room. Our flight left Bangkok at midnight and we arrived into Heathrow at 6am the following morning.
We hadn't bothered taking coats on holiday so were a little surprised to find our taxi home had a broken heater. Our driver didn't seem too worried but no heater and an engine temperature that was swinging back and forth wasn't a good sign.