Mexico 2019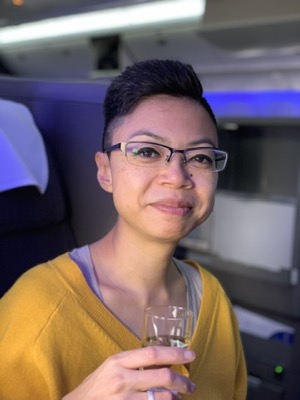 The flight out
Wednesday 13 March, we had a morning flight from Gatwick to Cancun - BA business. We had stayed in Mayakoba three times before but always at the Banyan Tree. This time we were staying at the Fairmont Mayakoba.
---
Our room/villa
It was perfectly nice but much busier than the Banyan Tree with a lot more families. That said on balance a week in a villa at the Banyan Tree cost about the same as our room/villa at the Fairmont plus the upgrade to business flights.
---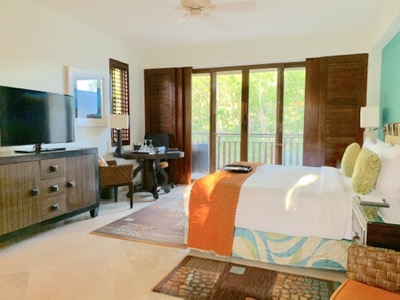 Our room/villa
We had a relaxing holiday (apart from indulging my need to get out for a few runs), spending time sitting on our room's balcony, reading and playing cards. Lying next to the pool reading. Taking bike rides around the resort's 'Nature Trail'.
---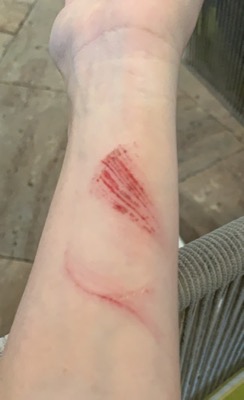 In the wars
Thursday 14, amazingly Tammay volunteers to ride a bike while I ran beside her. We end up getting a little lost but finally made it onto the resort's 'Nature Trail', completing nearly 7km around the resort.
Tammay ended up falling off her bike and into a fence, picking up some nasty scrapes in the process!
---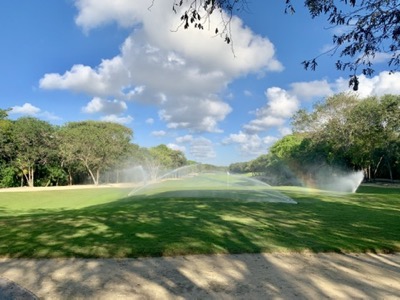 Another run
Friday 15, I went for another morning run - 6km to the Banyan Tree and back to the beach mainly along the 'Nature Trail' we had explored the day before. The route weaved around some of the resort's lovely golf courses.
---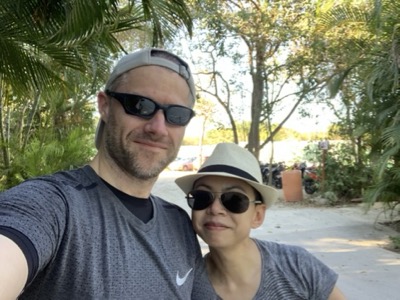 Cycling the Nature Trail
Saturday 16, we go for an afternoon bike ride around the resort.
---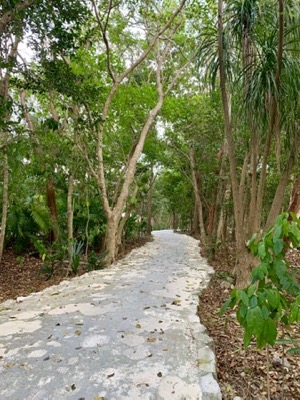 Nature Trail
Sunday 17, another run, just 5.5km this time.
---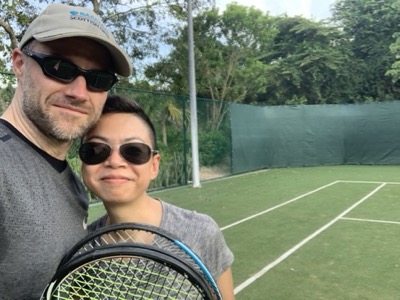 Tennis...
Monday 18, we played a game of tennis.
---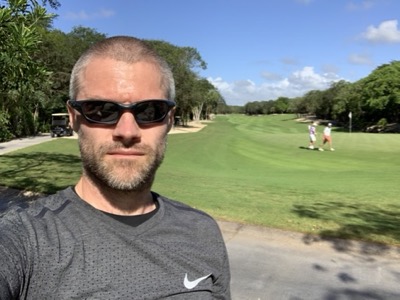 ...run
I followed this up with a 4km jog to the Banyan Tree and back to our room.
---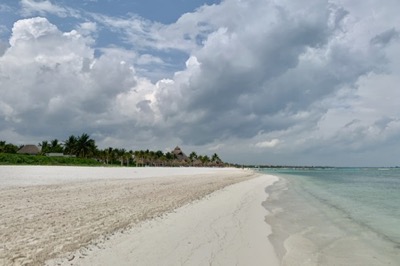 Rain!
Tuesday 19, went for walk along the beach. There was a noticeable sulphurous smell which I assumed was a result of dodgy plumbing but soon after getting back to the UK I saw an article on Sargassum that was washing up in Mexican beaches.
After our walk we settled onto a pair of loungers beneath a small straw hut. No sooner had we order a couple of drinks than the dark clouds we had noticed on the horizon were on top of us and sure enough within minutes we were in a tropical downpour that lasted about half an hour. We took refuge in the large pool bar where we had a light lunch and read a little.
---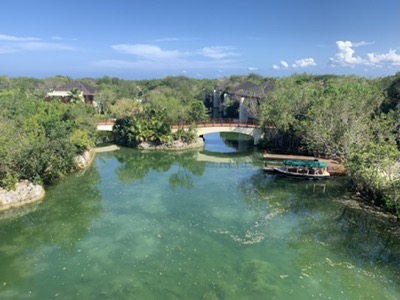 Waterways
Wednesday 20, an early start to the day with a 08:30 boat ride around the resort followed by a 5.5km run - too hot!
---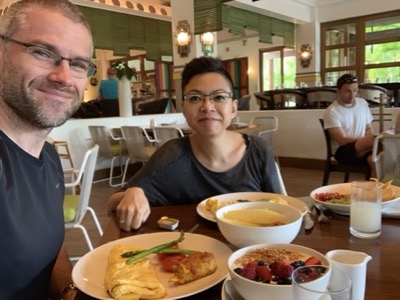 Breakfast
Breakfast was good but, as you would expect, busy like the rest of the resort.
---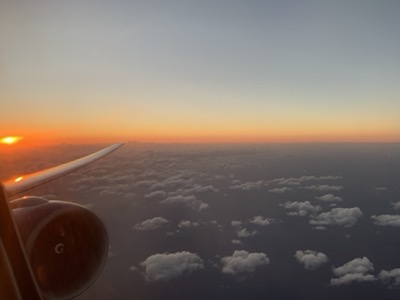 Flight home
We had an early evening flight back to London Heathrow.
---